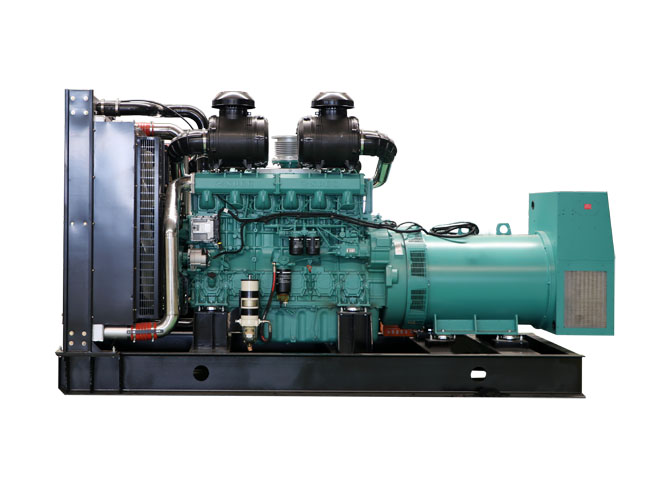 Comler Original Unit
| | | | | | | | | | | | | |
| --- | --- | --- | --- | --- | --- | --- | --- | --- | --- | --- | --- | --- |
| Model | Unit brand | Oil engine model | Common power of oil engine | Speed Control | Oil engine brand | rated voltage(V) | Rated current(A) | Power factor | frequency(HZ) | speed(r/min) | Overall dimensions(mm) | weight(KG) |
| COMLER3KW | Comler | COMELR1D3 | 3.7KW | Mechanical speed regulation 3000 rpm | Comler | 400/230 | 5.4 | 0.8 | 50 | 1500 | 740*500*600 | 70 |
| COMLER5KW | Comler | COMELR1D5 | 5.7KW | Mechanical speed regulation 3000 rpm | Comler | 400/230 | 9 | 0.8 | 50 | 1500 | 740*500*600 | 78 |
| COMLER10KW | Comler | COMLER2D10 | 12KW | Mechanical speed regulation 3000 rpm | Comler | 400/230 | 18 | 0.8 | 50 | 1500 | 1500*750*1050 | 330 |
| COMLER10KW | Comler | COMLER4D301 | 18.5KW | Electrically controlled VP pump | Comler | 400/230 | 18 | 0.8 | 50 | 1500 | 1500*700*1055 | 560 |
| COMLER15KW | Comler | COMLER4D301.5 | 18.5KW | Electrically controlled VP pump | Comler | 400/230 | 27 | 0.8 | 50 | 1500 | 1500*700*1055 | 600 |
| COMLER20KW | Comler | COMLER4G302 | 22.5KW | Electrically controlled VP pump | Comler | 400/230 | 36 | 0.8 | 50 | 1500 | 1500*700*1055 | 630 |
| COMLER30KW | Comler | COMLER4G303 | 35KW | Electrically controlled VP pump | Comler | 400/230 | 54.1 | 0.8 | 50 | 1500 | 1500*700*1055 | 650 |
| COMLER50KW | Comler | COMLER4G305 | 62KW | Electronically controlled Common rail | Comler | 400/230 | 90.2 | 0.8 | 50 | 1500 | 1900*800*1295 | 1020 |
| COMLER80KW | Comler | COMLER4G308 | 95KW | Electronically controlled Common rail | Comler | 400/230 | 144.3 | 0.8 | 50 | 1500 | 1900*800*1295 | 1120 |
| COMLER100KW | Comler | COMLER4G31 | 106KW | Electronically controlled Common rail | Comler | 400/230 | 180.4 | 0.8 | 50 | 1500 | 1900*800*1295 | 1250 |
| COMLER120KW | Comler | COMLER4G31.2 | 125KW | Electronically controlled Common rail | Comler | 400/230 | 216.5 | 0.8 | 50 | 1500 | 2210*800*1340 | 1350 |
| COMLER120KW | Comler | COMLER6G31.2 | 140KW | Electronically controlled Common rail | Comler | 400/230 | 216.5 | 0.8 | 50 | 1500 | 2450*940*1550 | 1600 |
| COMLER150KW | Comler | COMLER6G31.5 | 168KW | Electronically controlled Common rail | Comler | 400/230 | 270.6 | 0.8 | 50 | 1500 | 2600*940*1550 | 2200 |
| COMLER200KW | Comler | COMLER6G32 | 230KW | Electronically controlled Common rail | Comler | 400/230 | 360.8 | 0.8 | 50 | 1500 | 2600*960*1640 | 2300 |
| COMLER260KW | Comler | COMLER6G32.6 | 280KW | Electronically controlled Common rail | Comler | 400/230 | 469.1 | 0.8 | 50 | 1500 | 3150*1140*1766 | 3100 |
| COMLER300KW | Comler | COMLER6G33 | 340KW | Electronically controlled Common rail | Comler | 400/230 | 541.2 | 0.8 | 50 | 1500 | 3150*1140*1766 | 3300 |
| COMLER360KW | Comler | COMLER6G33.6 | 401KW | Electronically controlled Common rail | Comler | 400/230 | 649.5 | 0.8 | 50 | 1500 | 3300*1230*1745 | 3400 |
| COMLER400KW | Comler | COMLER6G34 | 441KW | Electronically controlled Common rail | Comler | 400/230 | 721.7 | 0.8 | 50 | 1500 | 3300*1230*1745 | 3500 |
| COMLER450KW | Comler | COMLER6G34.5 | 520KW | Electronically controlled Common rail | Comler | 400/230 | 811.9 | 0.8 | 50 | 1500 | 3800*1420*2356 | 4500 |
| COMLER500KW | Comler | COMLER6G35 | 572KW | Electronically controlled Common rail | Comler | 400/230 | 902.1 | 0.8 | 50 | 1500 | 3800*1420*2356 | 5000 |
| COMLER550KW | Comler | COMLER6G35.5 | 622KW | Electronically controlled Common rail | Comler | 400/230 | 992.3 | 0.8 | 50 | 1500 | 3800*1420*2356 | 5200 |
| COMLER600KW | Comler | COMLER6G36 | 685KW | Electronically controlled Common rail | Comler | 400/230 | 1082.5 | 0.8 | 50 | 1500 | 3800*1420*2356 | 5600 |
| COMLER660KW | Comler | COMLER6G36.6 | 728KW | Electronically controlled Common rail | Comler | 400/230 | 1190.8 | 0.8 | 50 | 1500 | 3800*1420*2356 | 5800 |
| COMLER730KW | Comler | COMLER6G37.3D | 818KW | electronic unit pump | Comler | 400/230 | 1317.1 | 0.8 | 50 | 1500 | 4450*1800*2370 | 7000 |
| COMLER800KW | Comler | COMLER6G38D | 882KW | electronic unit pump | Comler | 400/230 | 1443.4 | 0.8 | 50 | 1500 | 4450*1800*2370 | 7500 |
| COMLER900KW | Comler | COMLER6G39D | 1018KW | electronic unit pump | Comler | 400/230 | 1623.8 | 0.8 | 50 | 1500 | 4450*2100*2570 | 8000 |
| COMLER1000KW | Comler | COMLER6G310D | 1118KW | electronic unit pump | Comler | 400/230 | 1804.2 | 0.8 | 50 | 1500 | 4450*2100*2570 | 8500 |
| COMLER1100KW | Comler | COMLER12G-11D | 1280KW | Electronically controlled Common rail | Comler | 400/230 | 1984.6 | 0.8 | 50 | 1500 | 4450*2100*2570 | 12000 |
| COMLER1200KW | Comler | COMLER12G-12D | 1420KW | Electronically controlled Common rail | Comler | 400/230 | 2165.1 | 0.8 | 50 | 1500 | 4450*2100*2570 | 122000 |
| COMLER1350KW | Comler | COMLER12G-13.5D | 1560KW | Electronically controlled Common rail | Comler | 400/230 | 2435.7 | 0.8 | 50 | 1500 | 4450*2100*2570 | 123000 |
| COMLER1500KW | Comler | COMLER12G-15D | 1720KW | Electronically controlled Common rail | Comler | 400/230 | 2706.4 | 0.8 | 50 | 1500 | 4500*2100*2570 | 125000 |
| COMLER1600KW | Comler | COMLER12G-16D | 1850KW | Electronically controlled Common rail | Comler | 400/230 | 2886.8 | 0.8 | 50 | 1500 | 4500*2100*2570 | 126000 |
| COMLER1800KW | Comler | COMLER12G-18D | 2010KW | Electronically controlled Common rail | Comler | 400/230 | 3247.6 | 0.8 | 50 | 1500 | 4500*2100*2570 | 127000 |
Advantages of the original COMLER machine:
Original Comler generator set: Superior overall design, production, assembly, full industry chain products, engines, generators, control systems, heat dissipation systems, unified brand, eliminating the defects of assembled units, better performance, and more guaranteed service.
COMLER Advanced Technology Advantages
Original Comler unit: designed according to the advanced technology of Europe and the United States, the common heavy load Common rail, the double supercharging system, and the advanced technology of four valves, and the operating conditions. The whole machine parts are purchased according to the global quality, with more convenient operation, higher efficiency, lower fuel consumption, longer service life, low-carbon and environmental protection, and more advanced technology.
COMLER performance advantages:
Original high-performance heavy-duty design of the entire machine: more suitable for high-frequency use in the industry, suitable for various complex operating conditions. In high altitude 5000 meters, ultra-low temperature -45 ℃, high temperature 50 ℃, salt spray, sudden load change and sudden reduction conditions, the performance and advantages are more obvious.
COMLER displacement advantage: 25.1L displacement, higher cost-effectiveness
COMLER weight bearing advantage: 2.7 ton engine with a specific gravity of 500 kilograms, more stable power to weight bearing ratio
COMLER Environmental Advantages:
Environmental emission: advanced electronically controlled Common rail technology (national three emissions), more advanced technology, synchronized with international technology, and in line with the current national emission standards.
Mute room: 75 decibels environmentally friendly mute room, with unit noise meeting national environmental noise requirements.
Advantages of COMLER operating conditions:
It is applicable to common, heavy load, isolated island power station, high altitude, desert, engineering, complex environment, military, petroleum, engineering, power station, industrial and mining enterprises and other operating conditions.
COMLER service advantages: The original Comler generator set is equipped with a global super service system, which provides you with services at all times in any region. A comprehensive pre-sales, in sales, after-sales, and maintenance service system.
The engine, generator, control system, and radiator have a unified brand, providing more guaranteed service.
The warranty period is two years or 3000 hours, doubling compared to the same period last year. More than 3000 service stations and Comler's global engineers provide you with high-quality and value creating power products and services.
COMLER Brand Value Advantages
The international brand respected by COMLER will provide better services to customers and continuously create value for them. This is the starting point and foothold of Comler Power, and it will contribute to the overall technological development and progress of China's power industry.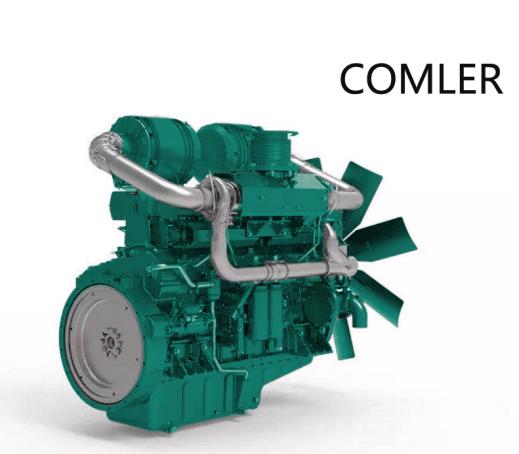 The Comler engine adopts advanced technology from Europe and America, based on century old advanced technology from Europe and America, to develop a new generation of high-performance power system. Its technical performance reaches the international advanced level, and is designed for heavy-duty use with the goal of high performance. It is suitable for commonly used power plant conditions, military industry, aerospace, island power plants, oil fields, engineering construction, industrial and mining enterprises, and has more convenient operation and use, higher efficiency, and lower fuel consumption It has a longer service life and adopts Common rail technology, which is in line with the characteristics of national three environmental protection. A comprehensive pre-sale, in sales, after-sales, and maintenance service system, as well as a respected international brand, will provide customers with better services, continuously create value for customers, and contribute to the overall technological development and progress of China's power industry.
Engine advantages:
1. The whole machine is designed with heavy load and high strength, high performance, low vibration, and low noise.
2. Electronically controlled Common rail
3. High strength forged steel crankshaft, high reliability.
4. Four valve structure, double supercharger system, Common rail technology.
5. Power reserve: Increase the power by 25.KW/L, with a larger power reserve.
6. Load advantage: Dual turbocharging, fast load response.
7. High speed advantage: The engine starts directly at high speed, with an overall high-strength and heavy-duty design, and strong load-bearing capacity for sudden acceleration and deceleration.
8. Advantages in fuel consumption: Common rail technology, energy and fuel saving, low fuel consumption 192g/kWh.
9. Advantages of oilfield industrial and mining use: large reserve power, and adjustment of engine ECU suitable for oilfield industrial and mining use.
10. Emission advantages: National III emission, modular assembly can be carried out for upgrading to National IV emission with SCR system (see the introduction of Comler SCR system for details).
11. Warranty advantages: unlimited use within one year, two years or 3000 hours.
Comler Original Unit
Comler Original Unit 2023-3-7 This article has been read 209 times