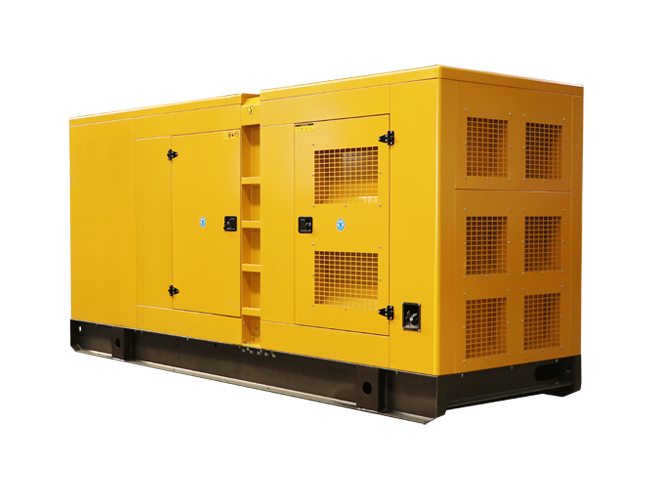 Overview of Comler Silent Unit 8KW-3600KW (Engineer LKF)
COMLER mute units meet the requirements of urban environmental noise and noise in various industries. For many years, COMLER has been committed to the research and development, design, innovation, and production of mute units, ultra mute units, and mute machine rooms. COMLER has established an international mute unit research and development center and laboratory, becoming a mute unit research and development, design, and technical exchange platform. COMLER has participated in the international BMW exhibition, Dubai Power exhibition, Myanmar Power exhibition, Indonesia Power exhibition Thailand Electric Power Exhibition and other companies have conducted in-depth exchanges with their peers, always standing on the international exchange platform, and making contributions to the technological development and progress of silent units.
1、 Comler Silent Generator Set Function
The COMLER silent generator set is widely used in industries with high noise requirements such as highways, railways, oil fields, urban construction emergencies, commercial centers, office buildings, schools, hospitals, hotels, factories, rental markets, etc. It has been loved by a large number of users. The COMLER R&D center is also responsible for developing excellent products for international unit companies, and has been cooperating with Southeast Asia, Dubai African and other international unit manufacturers maintain long-term strategic cooperation. Comler Power Silence System - The Source of Power.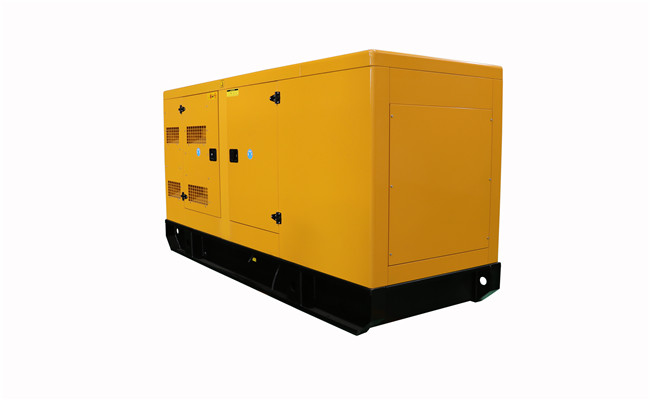 2、 Design Advantages of Comler Silent Generator Set
The COMLER mute generator set is suitable for urban environmental protection and noise requirements of various industries. Its appearance adopts a sleek streamline design of a car, which is beautiful and beautiful. Equipped with an intake and exhaust silencing room, exhaust noise silencing system, and a complete intake and exhaust airflow curve design, it ensures smooth intake and exhaust air, temperature control, and noise reduction. Special noise reduction and silencing materials greatly control the extension of mechanical noise, which can reduce noise to below 75 decibels and have multiple functions such as rain, dust, and insulation.
The super large capacity base oil tank can provide continuous operation for 8-24 hours.
The control panel, external emergency stop button, external fuel filling port, and oil level display facilities are all located on one side of the equipment, with a scientific and user-friendly design for easy operation, operation, and maintenance.
The ultra quiet unit can reach below 65 decibels, and the product meets military standards.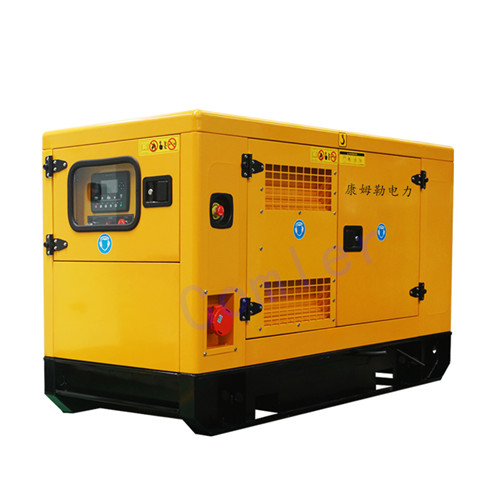 3、 Technical advantages
Technical advantage: The COMLER mute system adopts LKF modular design as a whole, and each fixture is manufactured according to LKF's strict design requirements. Each fixture is stamped and formed at once, achieving standardized output for each fixture, and each product is a standard. Each well-designed tooling is composed of multiple parts connected by high-strength stainless steel bolts, which greatly improves the production efficiency, improves the standard of product tooling, and improves the quality.
(1) Tightening advantage: The external connecting bolts of the speaker are made of national standard stainless steel 304 material, greatly improving the product's corrosion resistance in extremely harsh usage environments. After many years of use, the product remains as new.
(2) Advantages of door and window sealing: Adopting five seamless hinges made of carbon steel, high elastic sealing strips, and better sealing of gaps.
(3) Weathering advantage of locks: The silent speaker adopts high-performance carbon steel door locks, which are more convenient to open and improve the weather resistance of the entire machine.
(4) Strength advantage of the box: The main components of the speaker are made of standard national standard galvanized plywood and die-casting molds, greatly improving the overall strength and service life of the product.
(5) Anti corrosion advantage: The outer cover is made of galvanized sheet and specially treated, which is electrostatically sprayed and melted at high temperature, greatly enhancing its anti rust ability. The generator and electrical components are encapsulated in a sturdy silent system, ensuring your power supply in various abnormal and harsh external environments.
(6) Mute advantage: Mute units below 75 decibels, meeting international standards; The ultra quiet unit is below 65 decibels, meeting military standards.
(7) Appearance advantages: the car is sleek, streamline, beautiful and beautiful, and the protection level of the subjects is high.
(8) Box size advantage: With refined modular design, units below 50KW can be stacked for loading, resulting in better container space usage, smaller footprint, lower space area, and transportation costs.
(9) Hoisting advantages: Each equipment can be transported at the bottom and top, making it more convenient to use and effectively reducing transportation costs.
(10) Advantages of high-temperature working mode: Good ventilation system design and heat radiation prevention facilities ensure that the unit always operates at a suitable ambient temperature. Each silent product undergoes strict wind resistance testing, resonance testing, and temperature testing to ensure excellent operation and stable and reliable performance.
(11) Stability advantage of the unit: Mechanical design shock absorption measures are adopted, and load-bearing strength components are subjected to reinforcement treatment, reducing resonance of the unit and ensuring smooth operation of the unit.
(12) Anti counterfeiting advantage: Each silent speaker is marked with the COMLER logo to prevent counterfeiting.
(13) Intelligent interconnection: the deep combination of people and generators, Internet plus+generators, with the good combination of Internet technology and generators, realize the remote management and uninterrupted service of the units, so that the units can operate more energetically. Save a lot of manpower, material resources, and financial resources to create value for customers.
Comler containerized generator set series
1、 COMLER containerized low noise generator set (engineer LKF)
The overall frame structure of the Comler new environmentally friendly container silent generator room is modular design, production and assembly, and is equipped with an intake and exhaust silencing room, exhaust noise silencing room, and exhaust noise silencing system. It is rain and dust proof, noise reduction, insulation, sound absorption, high-temperature resistant materials, and a complete intake and exhaust airflow curve design, ensuring smooth air intake and exhaust, temperature control, and noise reduction. Modular assembly reduces welding by 70%, Reduce particulate matter emissions, reduce spray paint surface by 70%, reduce VOCS emissions, adopt environmentally friendly spray molding process, more corrosion resistant, and more in line with environmental requirements. Use a design power of 800KW-2400KW. The container unit greatly improves the convenience of transportation and provides favorable conditions for placement or handling during use.
A good ventilation system and heat radiation prevention facilities ensure that the unit always operates at a suitable ambient temperature.
Dedicated noise reduction, noise reduction, and insulation materials greatly reduce mechanical noise.
Adopting mechanical design shock absorption facilities and high-energy shock absorption measures to ensure the balanced operation of the unit.
The scientific concept and emergency stop button make it easy to operate and observe the operating status.
The protective plates on both sides of the box are detachable, making maintenance more convenient.
The overall stainless steel door lock provides better performance.
The box body is made of galvanized sheet metal, which has been electrostatically sprayed to increase its service life by multiple times.
Electric louvers for air intake, automatically open, and automatically close during shutdown to prevent dust from entering.
Electric louvers for better ventilation and better sealing during shutdown< Options>
It can be equipped with a black smoke static treatment system, which is more suitable for environmental protection< Options>
To meet the requirements of environmental noise reduction, a weighted muffler can be configured for secondary circulation noise reduction, resulting in better noise reduction effect< Options>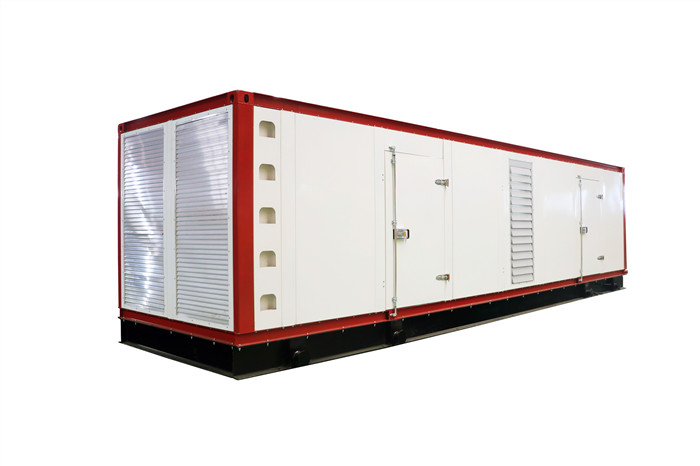 2、 Advantages of Comler unit base
The standard base of the Comler unit is of the oil tank type, and the silent unit base is manufactured on an automated production line and calibrated with a balance instrument. The entire unit is equipped with a shock absorber device, ensuring stable and reliable operation. The base is made of cast reinforced thickness profiles, with higher strength and excellent overall performance.
1. Design advantages: The base of the unit is designed and manufactured through the Comler Generator R&D Center through mechanical principles and three-dimensional design, resulting in higher bearing strength.
2. Material selection advantage: The base frame is made of high-strength cast profiles to prevent deformation of the base, and the concentricity of the engine and generator has zero error.
3. Cutting advantages: The profile is automatically cut by a fully automatic cutting robot, with accurate dimensions, fast speed, and smooth cutting surface.
4. Welding advantages: The overall use of welding robots for welding is solid and reliable.
5. Anti corrosion advantage: The frame undergoes strict shot blasting and electrophoresis special treatment, sprayed with anti rust epoxy zinc rich primer, and then sprayed with two coats of topcoat to make the paint surface smooth and shiny. The wall panel adopts an environmentally friendly spray molding process.
6. Advantages of fuel tank: The base fuel tank is made of four thick high-strength plates, welded on both sides to prevent leakage. It has an 8-hour fuel reserve and is more convenient for long-term use.
7. Performance advantage: The overall production is made on the automatic production line of the Cumler 4.0 factory, with more standard and excellent performance.
8. Efficiency advantage: The intelligent production line produces 100 units per day, becoming a fast supplier of generator sets.
9. Equipment advantage: The base of the unit is produced and manufactured in the Cumler Sheet Metal 4.0 automated production factory, with the following equipment:
① CNC laser cutting machine: ensuring zero size error and high-speed cutting to prevent deformation;
② Kuka robot bending center: ensuring the consistency of all bending components;
③ Panasonic Robot Welding Center: Ensure the secure docking of all components;
④ Automatic shot blasting machine: strictly remove impurities from the external parts;
⑤ CNC balance instrument: After production and molding, it is strictly calibrated by the balance instrument.
10. Advantages of noise reduction and insulation: Adopting 35 thick noise reduction materials, it can withstand high temperatures of 500 degrees Celsius and has better noise reduction and insulation effects.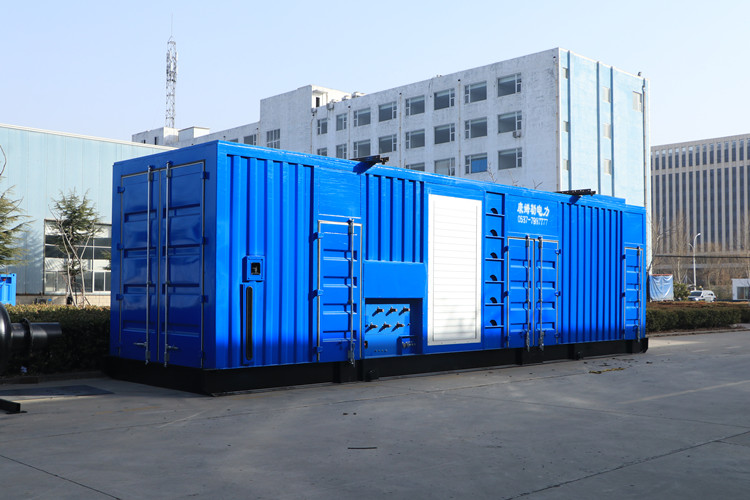 3、 The product meets international standards:
ISO 8528:5-2013 Reciprocating internal combustion alternating current generator sets - Part 5: Generator sets;
GB/T 2820 AC generator sets driven by reciprocating internal combustion engines;
GB/T 21425-2008 Requirements and measurement methods for noise indicators of low noise internal combustion engine power plants;
GB/T 15548-2008 General Conditions for Three-phase Synchronous Alternators Driven by Reciprocating Internal Combustion Engines.
Due to continuous product updates, please call the company's sales personnel for detailed technical information.
Comler silent generator set
Comler silent generator set 2023-3-7 This article has been read 295 times