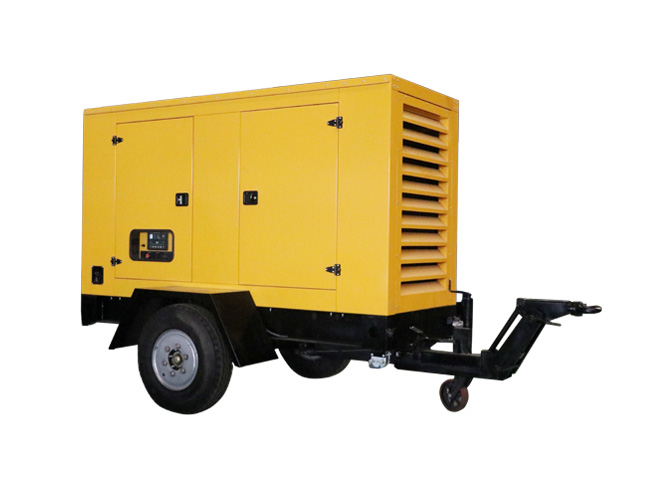 Overview of Comler Mobile Power Station
The Kangmule High Speed Emergency Mobile Power Station is a new generation of high-performance high-speed mobile power supply vehicle designed for military and emergency mobile power station users. It adopts a high-strength and heavy-duty design, with an overall framework of high-strength and heavy-duty mechanical design. The main body is a fully mounted structure, divided into two and four wheels. Adjustable serpentine traction rod, suitable for various vehicles to drag conveniently and flexibly. The rotary steering and reliable safety disc brake system are all equipped with guide wheels and four point supports. The box body adopts the car's smooth streamline design, which is beautiful and beautiful. The product design is safe and reasonable, in accordance with GB/T2819-1995 national standards. It is suitable for fast emergency power supply, field engineering construction, emergency rescue, disaster relief, highways, railways, water conservancy, exploration and production, oil depots, oil stations, troops, communication, and other types of users, and is deeply loved by the majority of users.
The whole machine adopts a full range of Common rail national third engine, permanent magnet generator, LCD intelligent control system, high temperature resistant 50 ° radiator, heavy load and high-strength mobile silent trailer, superior overall design, production, assembly, and whole industry chain products, abandoning the defects of assembly units, providing more guaranteed services, and high-performance heavy load design is more suitable for high frequency use industries. Respected international brands will provide better services to customers, continuously create value for customers, and contribute to the overall technological development and progress of China's power industry.
Comler Mobile Power Station has multiple special functions and advantages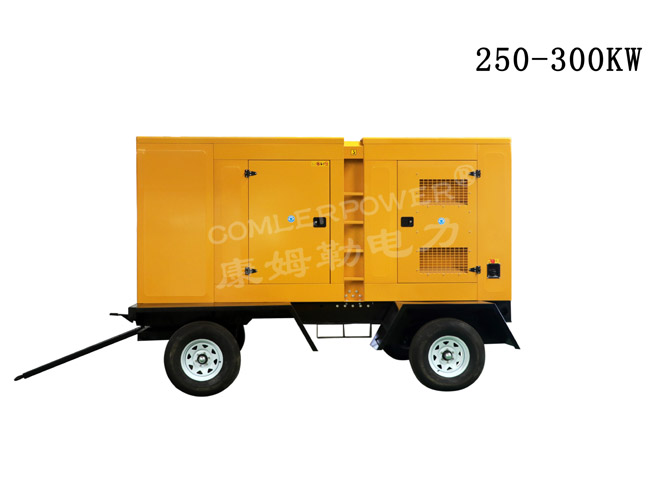 1. Chassis advantages: The overall framework is designed with high strength and heavy load, and the chassis is made of high-strength special profiles. Laser rapid cutting is used to prevent profile annealing, fully in line with high-speed and high-strength dragging.
2. Traction advantage: Adjustable serpentine traction rod (below 200KW), suitable for various vehicles to drag conveniently and flexibly.
3. Speed advantage: ordinary mobile power stations can reach speeds of 15-25 kilometers per hour, while Comler mobile power stations can reach speeds of 80-100 kilometers per hour.
4. Ultra low chassis advantage: The trailer can meet the requirements of safe and flexible towing and steering, and the frame beam is made of cast steel, which is more sturdy; The overall design of the chassis is designed to be ultra-low from the ground, ensuring the stability of the trailer.
5. Shock absorption advantage: Adopting advanced high-performance torque shock absorption, the trailer is more stable when moving at high speeds or in the wild, and has stronger off-road performance during field operations.
6. Braking advantages: The emergency mobile power station adopts disc brakes, which have good braking performance and high safety factor. It can immediately brake when moving at high speeds or in emergency situations. The brakes are sensitive and can be dragged by any vehicle. When the front car brakes, the rear car collides with the emergency automatic brake (below 120kW). When the power car stops, the parking brake can be used, and the parking brake will firmly hold the brake disc to prevent slipping. When the power car exceeds 150kW, the four-wheel pneumatic disc brake is used, making the brakes more sensitive, Suitable for continuous braking at high speeds and heavy loads, with better resistance to high temperatures, not afraid of mud and water invasion, and braking without deviation, suitable for various complex road conditions. High performance disc brake devices are more safe and reliable.
7. Tire configuration: High speed vacuum tires, explosion-proof tires below 300KW, heavy-duty steel wire tires between 400KW and 600KW, high-strength wheels with strong resistance to construction, and spare tires for each trailer, ensuring safety and reliability during movement.
8. Steering advantage: Mobile power stations are equipped with a guide support wheel (below 120kW), and above 150kW, a rotary table steering is used for convenient and flexible steering. Trailers are equipped with an automatic steering warning signal system and a quick connector on the front car to improve steering safety.
9. Overload advantage: The mobile power station is designed with high strength for heavy loads, making it suitable for rapid passage in various complex environmental road conditions when moving.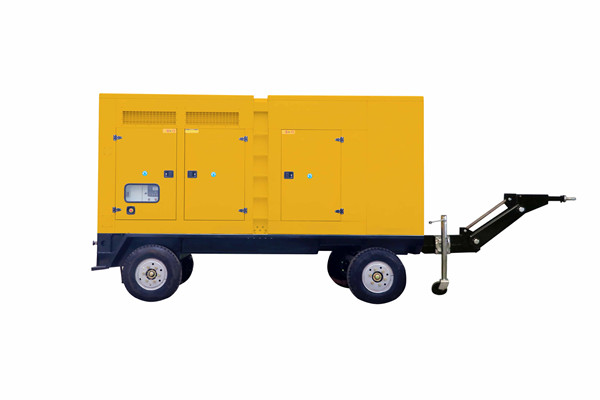 10. Carrying advantage: Each mobile power station is equipped with four manual mechanical support legs. Ensuring the stability of the power station during use.
11. Advantages of doors and windows: There are maintenance doors on both sides of the box, which are convenient for operators to operate and maintain. High performance carbon steel door locks are used, making opening more convenient and improving the weather resistance of the entire machine;
12. Advantages of trailer box: The trailer room box is made of 2.5 thick galvanized sheet spray plastic, which is rust free for ten years, insulated and rainproof. The unit noise is 65 decibels, and the electric starting environment temperature is -30 ℃ -42 ℃. The generator is equipped with PMG permanent magnet anti-interference function, with a protection level of IP56, suitable for emergency use.
13. Mute advantage: The box is manufactured according to the requirements of the mute unit, with a noise level below 65 decibels, to prevent disturbance to residents and make it more environmentally friendly.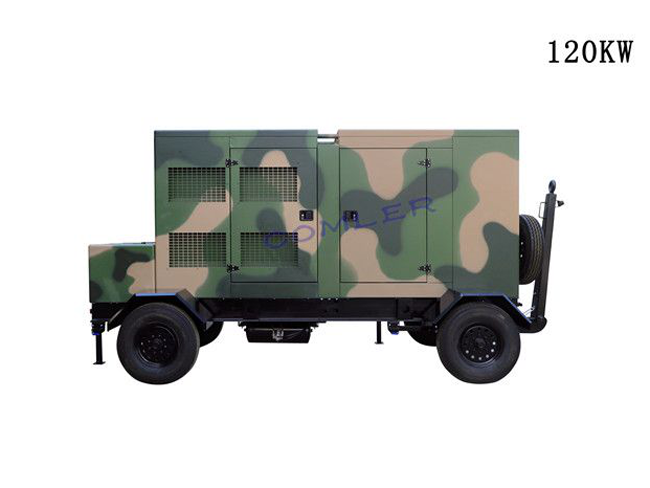 14. Advantages of cable dragging: The power station can be equipped with manual winding boosters/30-50 meter cable cables, quick plug connectors, providing convenience for long-distance power supply and fast cable connection in mobile power stations.
15. Advantages of intelligent interconnection: the deep combination of people and units, the use of mobile APP to manage units, Internet plus+generators, the good combination of Internet technology and generators, to achieve remote management and uninterrupted service of units, so that units can operate more energetically. Save a lot of manpower, material resources, and financial resources to continuously create value for customers.
Comler trailer generator set
Comler trailer generator set 2023-3-7 This article has been read 180 times